Welcome to the St. Nicholas Greek Orthodox Church Website
WEEKLY UPDATES
SUNDAY, JUNE 13TH 2021
Fathers of the First Ecumenical Council
8:00am Orthros, 9:00am Divine Liturgy
Trisagion: Efstathios Papadopoulou – 20 days
Memorial: Sotirios Panagos – 15 years
Sunday School Teacher's Appreciation Day
Presyteres Recognition Day:
Honoring Presv. Dianna Kazakis & Presv. Vasilia Apostolakos
40 Day Blessing of Olivia Rose Landreau , Lena & Evelyn Triculis
SOUVLAKI SUNDAY
Baptism of Joanna Andriopoulos – 12:30pm
TUESDAY, JUNE 15TH 2021
Food Pantry 4-6pm
WEDNESDAY, JUNE 16TH 2021
GOYA Volleyball 7:30pm
THURSDAY, JUNE 17TH 2021
Food Pantry 10am-12noon
Seniors & Friends Gathering 12:00noon
Bible Study 7:00pm
SATURDAY, JUNE 19TH 2021
Saturday of Souls
9:00am Divine Liturgy
SUNDAY, JUNE 20TH 2021
Holy Pentecost
Great Vespers and Kneeling Prayers
8:00am Orthros, 9:00am Divine Liturgy
Father's Day
Sacrament of Holy Chrismation – Sal Valensisi
Visit us online:
and on Facebook:
Facebook.com/StNicholasBabylon
Please remember to complete and send us your new Stewardship Commitment form!!!
Drawing on Sept. 26, 2021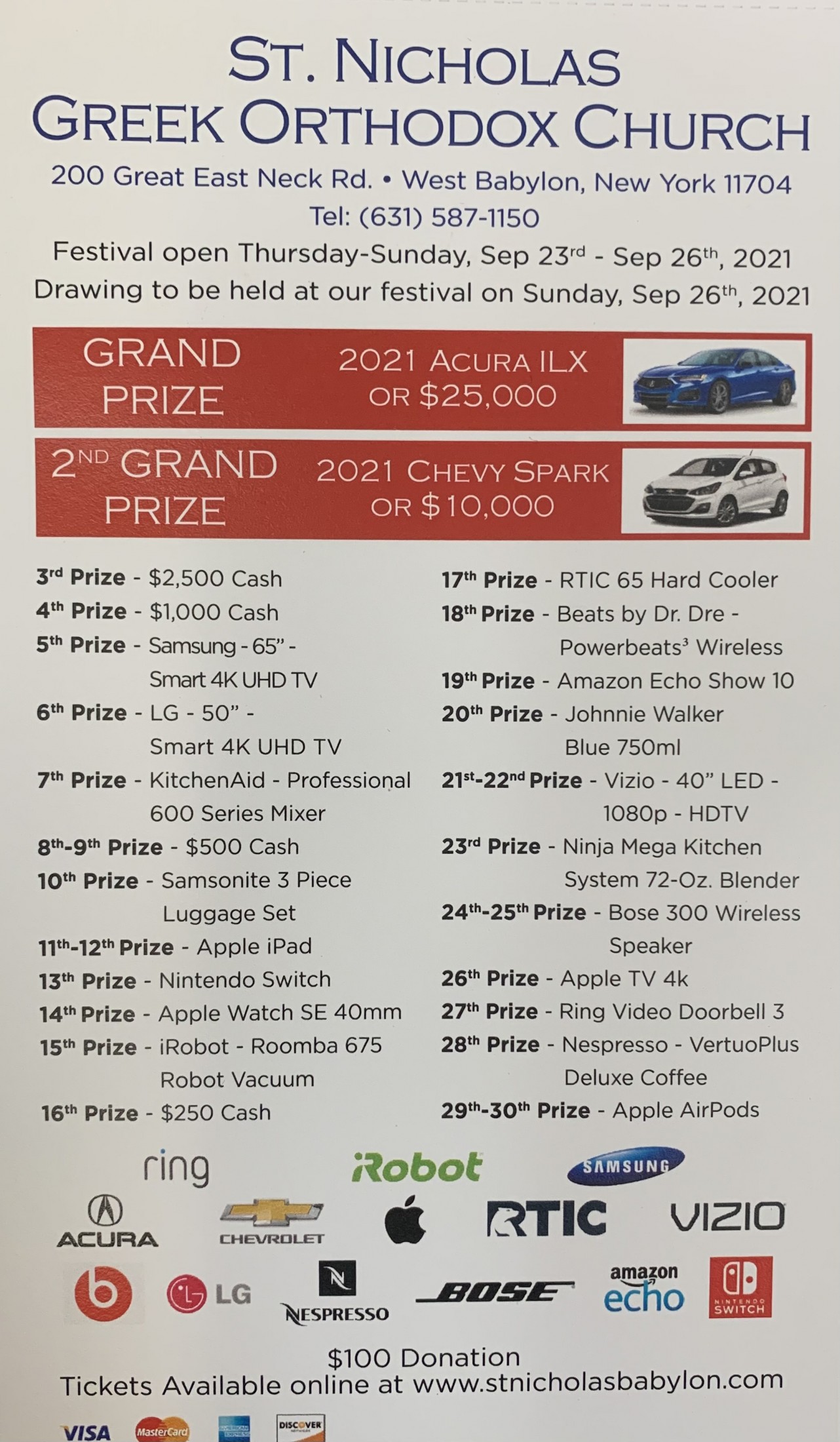 ---
Online Chapel
Nativity of the Forerunner John the Baptist
Please see the Spring 2021 Edition of THE ANCHOR. Click here!